It can also be used as a way to limit the amount of time a child spends on a specific app. I want to create a web-page, a page that will redirect an iPhone to the app-store if the iPhone does not have the application installed, but if the iPhone has the app installed I want it to open the application. Once installed, it will run in the background without any evidence.
Next, you should check your iPhone network settings. Finding installed apps via Settings. While there is no set section of the iPad's Settings that allows you to view installed apps, you can actually view installed apps by looking at the Usage section. This is how you can install apps on your iPhone or iPad without iTunes, as well as backup important apps and their data.
Copy the WhatsApp. You need to make sure that you have signed in to the App Store or iTunes with the account that you used to buy the deleted Apps.
How to tell if your iPhone battery needs replacing. After Mobile Spy is downloaded to the phone, you will run the installer file on the phone. This seems to have change. In this article, we will explain this feature on iPhone which many of you might not know.
If you can't find alternatives, then it is worth writing an email to its developer and requesting them to add bit support to their app so it can live on. While Apple lets you download most apps again, just know that some of them aren't eligible for redownload.
Hidden Spy App. Second Step: Download Software to Phone. You can view usage and activity reports from your web account. Then purchase this app and login to your online dashboard and fill Apple ID and password of target iPhone and spy app activities of that iPhone from anywhere around the globe. The other variant is to use a software app to track an iPhone.
Connect it again. To have a spy app installed on your device, first it needs to be jailbroken.
Enhanced potential of phone tracking and locating with mSpy Phone Tracker
We are quite sure that giving a little of your time reading this article and by the end of it, you know pretty well how to restore apps on iPhone from backup, be it iTunes backup or iCloud backup. The LiberiOS Jailbreak for the iPhone X, iPhone 8 Plus and iPhone 8 is here and you while you can download it from here, we are going to be walking you through the entire process of successfully completing this operation.
How to spy on your lover, the smartphone way A company called mSpy now can convey to you phones preloaded with spying software that could tempt you to monitor texts, calls and, well, pretty much. This can take several minutes to complete. The whole installation process takes only minutes to complete.
Got an older iPad or iPhone, or running an old version of iOS? Here's how to install previous versions of apps that are compatible with your device From time to time, apps get updated, bringing. Here are our tips on how to recognize if you have a tracking app on your phone, and what to. Gain access to your son's iPhone and download Find My iPhone into it.
How To Spy On A Cell Phone In Android and iPhone
First, if you have physical access or target iPhone then you can install this app directly, Second, you should have Apple ID credentials of that iPhone. Usually, when your iPhone has been trespassed, you wouldn't notice it. The first page of an app folder can hold up to nine apps, which show up as tiny icons on the home screen.
Want to install an iPhone app not available in your country? We tell you a simple method to install geolocked or georestricted apps on iOS devices. You can also see the amount of free space you currently have on your device and in your iCloud account. This will allow you to type the name of an app into the Spotlight Search, then launch it by touching the search result. Anyone can install it, but only Covenant Eyes members can use it. I need to know if I can hack into my partners iphone 4s.
Step 1, Open your iPhone's App Store. Navigate to Phone. Works with iPhone 8 or later and iPod touch 7th generation with the latest version of iOS. All you need is to install this app on the iPhone you wish to monitor and activate the app by inserting the activation key. That makes the app very attractive for hacking and spying, as people are always curious to know what is going on in the lives of their friends and family.
For example, mSpy, the best tracking software, gives users two options. If your iPhone, iPod touch, or iPad is losing battery life faster than normal, it could be the result of an app or service using more power than it ought to be.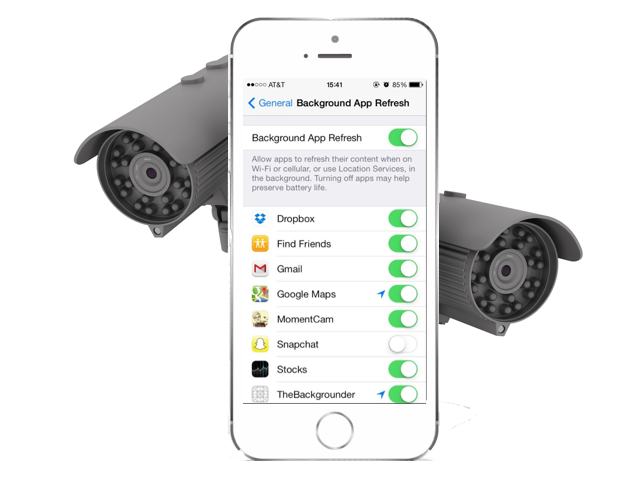 As reported in iOS, it forces you to download all apps from its iTunes store which means you cannot download any third party apps. If Cydia is found in the search, your iPhone has been jailbroken. This section tells users how much storage space installed apps are using, therefore giving you a list of installed apps. Install the app and log-in with your account credentials.
However, I think the app has a lot of potential and is definitely worth checking out. After shopping on the App Store, press the home button to go back to your home screen. Swipe across to see your newly installed apps. Follow our steps below to find out how to use mSpy no-jailbreak solution. Get help if you can't install the 1Password 6 extension in Safari on your Mac. How to restore apps on iPhone from backup is the question that many iPhone users have and most of them have asked us as well. It allows everyone to obtain the information and data from the targeted android device.
When you will get the.
About this article
We will guide you to fully continue reading. All apps that are installed on your phone should be visible to you either on your iPhone, or through iTunes. If you have a device running software older than iOS 5, then you are not doing to be able to do this. If you are blocking apps for yourself only, try asking a friend to come up with password you will not know.
The Roku app for Android is compatible with Android devices running Android version 4. Just install the app and share your location with your friends by choosing from your contacts, entering their email addresses or phone numbers, or using AirDrop.
How to Spy on iPhone without Installing Software
Highster Mobile has been on the market since They helped pioneer the technology and remain the leader in cell phone spy applications. Tried and true and up to date to work with the all Androids and iPhones. Our Review 3 — PhoneSpector. PhoneSpector is among the latest, cutting edge spy apps that can be used to spy on a cell without actually having the phone in your possession.
Popular Topics
Check it out! Our Review. Today two types of devices dominate the mobile market: Androids and iPhones. Over the years I have learned a lot mostly I learned what not to do! They are:.
How To Spy On Any Android/iPhone Smartphone! - (Spyzie)
With the emergence of more powerful utility apps that are now being used to spy on cell phones, I have altered my top picks to better reflect the latest technology. Here they are:. The internet is a dangerous place. Full of dangerous people. A world that we carry along with us in our hands.
So how can you protect the ones you love from those seeking to do harm? And how can you safeguard those you entrust with your devices against misuse? With their ease of installation and use— and low cost—these three products are the top choices in the market today. With functions that allow you to take photos remotely, view browser history, spy on text messages, track via a GPS and much more, these three software programs will definitely give you the most bang for your buck.
And there are no hidden fees or monthly costs. The three I mentioned all have a one-time fee.